Keep track of your travel money
You can use your mobile, tablet, laptop or PC to login to 'My Account' and stay in control of your travel money.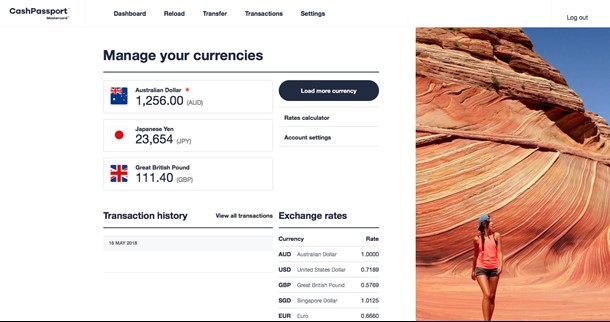 Register for 'My Account', so you can:
Track your spending
Transfer between currencies
Retrieve your PIN number
Suspend your card temporarily
Cash out your remaining balance
Transfer to another Cash Passport 
Change your Cash Passport PIN at selected RediATMs
You can change your Cash Passport PIN via selected RediATMs. 
You will need to know your current PIN by logging into My Account (then visiting the Settings page and clicking "reveal PIN").
Use the RediATM locator below to locate your nearest ATM and follow the prompts on screen.